The IRS is not allowed to cause hardship that you cannot handle. So, the IRS may settle for less. Therefore, one IRS solution is the Offer in Compromise. It offers lower taxes to those with tax troubles. However, with the Offer in Compromise, qualified taxpayers can get tax relief. Whether the solution to your tax problem is a wage garnishment, a bank lien removal or filing back taxes, we can help.
Jay Allen Finn, CPA, PC. negotiates IRS offer in compromises. Also, we have saved our clients millions of dollars. Jay is a CPA and former IRS Revenue Agent with over 37 years experience defending tax clients.
If you have questions, please Call Today 877-720-3477 or Email
Offer In Compromise – Settlement Details – Case Closed!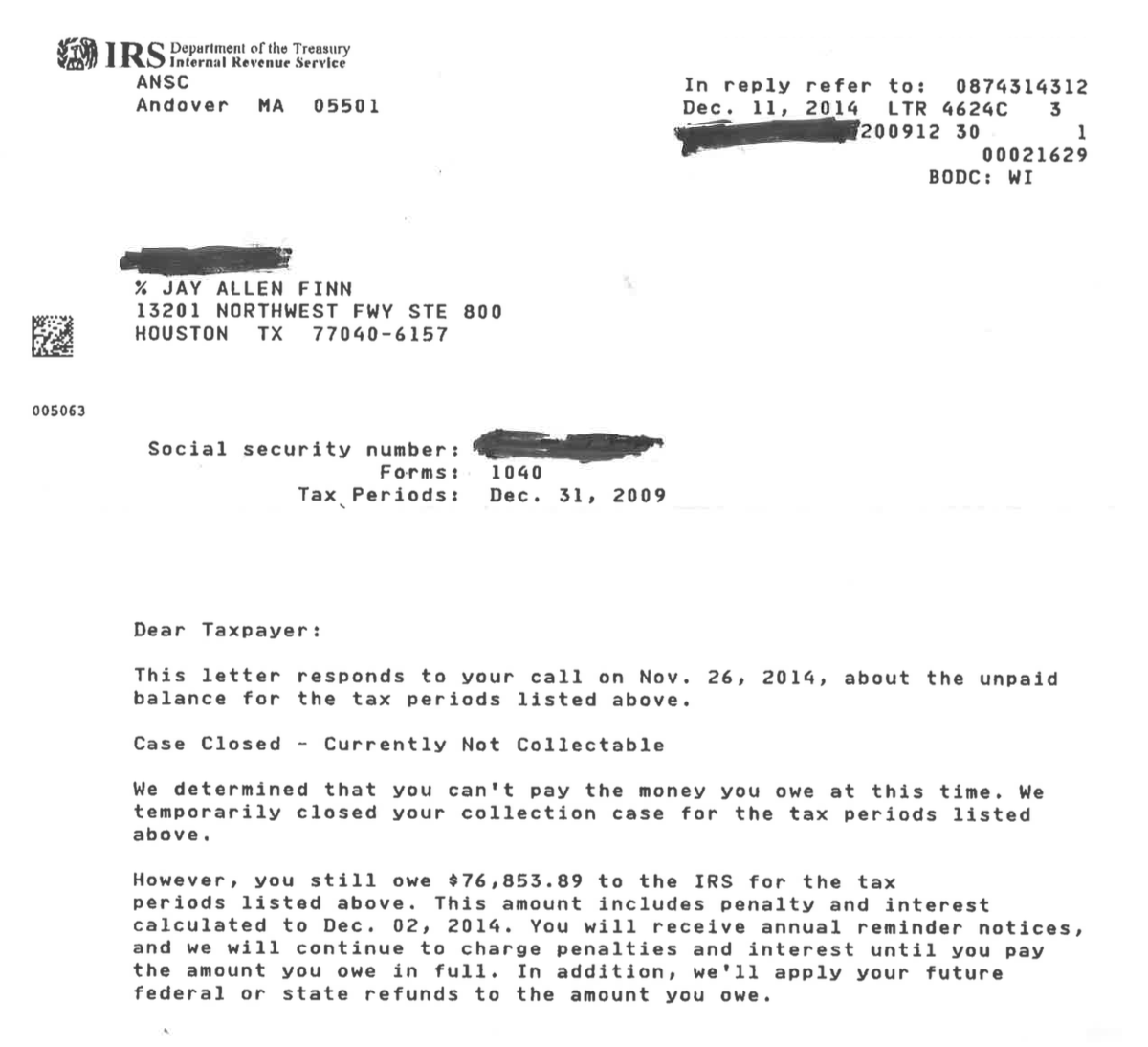 ---